Homemade Deep Conditioner
We all go through times where our hair feels like it could use a little TLC. And that's okay! Bring your dry, damaged hair back to life with little to no hassle using ingredients you probably have at home already. The occasional hair DIY deep conditioner also doubles as a great form of self-care!
A good DIY deep conditioner should be no more than a few ingredients that you can apply to your hair the night before or even up to 20 minutes before you shower. And there's a "master recipe" for every hair type! So let's get into the ingredients and find the best recipe for you!
Pin this image for later!

This post contains affiliate links. You can learn more here.
What is the Best Homemade Deep Hair Conditioner?
Like I said earlier, there's really no "ultimate" DIY deep conditioner recipe because there are so many different hair types! I know for a face that a recipe for thick hair would go terrible for me and my ultra-fine hair. But that's okay! It's just a matter of trial and error to find the ingredients that work best for you.
All of the ingredients I'm going to talk about in this post are fully of nutrients that you hair will soak up like a sponge and seal the cuticle, preventing further breakage! I know it sounds silly that your hair will eat the nutrients from the food you're about to apply to it, but it's true!
Depending on your hair type and whether or not you've bleached it, your hair is actually very porous! Bleached hair is the most porous because it's been made to absorb any color treatments. But don't worry if your hair isn't bleached. It's still got plenty of absorbability. But what exactly can you give your hair as "food?"
What Can I Use as a Deep Conditioner?
Luckily, most of the ingredients for a good DIY deep conditioner can be found in your fridge or pantry, with a few exceptions. Here's some of the best options that you likely have in your house ready to go:
I've made masks with all of these ingredients and had great results! I personally think you could pick a few of these and make a quick mask in a pinch. Otherwise, here are some common DIY deep conditioner ingredients that you can find at your local health food store:
I like to use the essential oils as a little boost for hair growth and scalp health. Invigorating or calming essential oils are best because they will bring your scalp to life and promote some extra growth. You can get high quality essential oils for a fraction of the price at Rocky Mountain Oils!
Can Any Conditioner Be Used as a Deep Conditioner?
Yes, but it won't be as effective. You can't find all of those live nutrients in the food or essential oils in traditional conditioner. Which, by the way, you shouldn't be using in the first place. (source) Always make sure that you use a clean conditioner without toxic chemicals!!
Even then, a nontoxic conditioner can't replenish and nourish your hair like a deep conditioning treatment can. The nutrients from these foods and oils just can't be bottled up!
You can certainly add something to your current conditioner, like a tablespoon of raw honey or half an avocado for a super quick fix. But I personally like the ritual and intention behind making your own deep conditioner recipe.
Can I use Coconut Oil as a Deep Conditioner?
You certainly can! But I like to tell people that it greatly depends on your hair type. Because nine times out of ten, there's a better option out there. Coconut oil has gained a reputation in the beauty space for fixing absolutely everything. And that includes being one of the best deep conditioners! But there's certainly better ingredients as well.
If you have very fine hair like me, I would avoid putting it in your deep conditioner altogether. It's a medium-weight oil that might weigh down your hair after all that work you put into conditioning it earlier. I noticed that if I ever did a coconut oil hair mask, I would have to shampoo my hair twice to get it out, which would leave my hair feeling a little frazzled from the extra wash.
If you have medium to thick hair, you should be all good! Just be mindful of how easily your hair can get weighed down. If it feels gunky without much effort on your part, I would maybe steer clear of it if you can.
With that said, I've got some DIY deep conditioner recipes for every hair type below! You don't have to follow all of these recipes to a T if you don't like all of the ingredients. Consider it as more of a base that you can modify for your unique hair type. Like adding essential oils for scalp health. Let's get into it!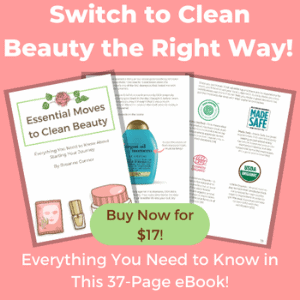 Homemade Deep Conditioner for Damaged Hair
If your hair is damaged but you don't want to chop it all off, this will save you! I'll admit that it's probably better to chop it off for your hair's health long-term, but sometimes, it's better this way. I also love using this DIY deep conditioner to prolong the health of my hair when I'm growing it out.
You will need:
Combine all ingredients until you achieve a smooth texture, so your hair won't be full of banana and avocado chunks. I highly recommend using a hand mixer if you can! If you have fine hair, try switching out the coconut oil with a lighter oil, like jojoba oil.
No need to apply this to your scalp. Concentrate your application on your ends where the damage is at its worst. If you need to intense rejuvenation, apply this deep conditioner recipe the night before you shower and cover with a shower cap. That way, your hair can drink in all those nutrients while you sleep. Then wash out with shampoo like normal.
DIY Deep Conditioner for Hair Growth
I regularly applied this mixture to my hair and scalp every week when I first started my clean beauty journey! I was determined to get long, thick hair and this definitely helped. If it can make a difference with me, it certainly can make a difference with you!
You will need:
Combine all ingredients to get a fine consistency, then apply to your hair and tie back in a bun to let it work its magic. Wait at least two hours to overnight before washing it out.
And before you say it, I know that I told you earlier not to put coconut oil on fine hair, but I'll make an exception here. There are plenty of other ingredients in this DIY deep conditioner that will help dilute the heaviness of the oil.
DIY Deep Conditioner for Dry Hair
My hair may be very fine and silky by nature, but it also gets very dry and staticky as well during the colder months. I love to make this mask for my hair when it just can't seem to keep up with my regular conditioner routine.
You will need:
Combine all ingredients with a whisk so the egg is evenly incorporated into the mixture. Apply on the entire length of your hair, focusing on the ends when dryness is worst. Leave in for at least two hours before showering, or overnight.
DIY Deep Conditioner for Curly Hair
I don't have curly hair, but I did some research, and this is a master list of all the most popular ingredients I could find for a curly hair mask! The key is lots of moisturizing ingredients that won't weigh down your ends.
You will need:
Combine all ingredients with a hand mixer until smooth. Apply to the entire length of your hair and let sit for two hours to overnight before washing it out. Make sure you tie your hair back in a bun!
Final Thoughts on Homemade Deep Conditioner Recipes
No matter which DIY deep conditioner recipe you pick, you're doing your hair a huge favor! It will come out feeling soft and smooth like never before. And it should last for several days! Conditioner that you use in the shower every day usually only lasts for a day or so, at least for me.
And if you're not a big fan of any of these recipes, you can make your own! I like to mix and match all of the ingredients above to make something fun. For examples, sometimes I'll go light with honey and some jojoba oil and call it good. It's totally up to you!
Just remember to give your hair mask some time to soak everything up. That's why I recommend that you give at least two hours before you rinse it out. But if you're in a pinch, I think 20 minutes is fine as well. That's what I do for all my oil treatments.
Which DIY deep conditioner would you try? Let me know in the comments below!
Articles Related to DIY Deep Conditioner Recipes:
Deep Conditioner with Aloe Vera