REVIVE Essential oils has some of the best prices on your favorites, without compromising quality!
This post contains affiliate links. You can learn more here.
This REVIVE Essential Oils review is going into the nitty gritty of this company. That includes the good and the bad!
REVIVE brings high-quality essential oils to the market with some of the best prices I've come across. And they have a business model that I can get behind.
What's more, this review is coming from someone who is anti-MLM. And let me tell you, the MLM essential oil scene is not pretty. So with that in mind, let's get into what makes REVIVE different.
Who Owns REVIVE? About the Company
REVIVE Essential Oils is a small essential oil company located in San Francisco. It's a family-operated organization that was born out of the desire to create a company that takes the middleman out of the equation.
In other words, when the CEO's learned that 50-60% of money earned from MLM reps goes to those higher up in the pyramid, they were horrified. And they set out to start a company with ethical farming and business practices.
What resulted was a company with some of the best prices in the industry! With the middleman rep out of the equation, REVIVE was able to keep the quality of their products while dropping the price considerably.
I was gifted this gorgeous Basics Kit for this REVIVE Essential Oils review to try out, and I fell in love! I'm so thankful they decided to work with me.
If you want to try REVIVE out for yourself, you can use my code ESSENTIAL10 for 10% off your first order. Or 15% off if you buy $100 or more 🙂
This basics kit is the first of REVIVE I have tried, and I was very impressed. The kit comes with the Oasis Ultrasonic Diffuser and six of their best singles and blends, which includes:
The Oasis Diffuser has become one of my favorite diffusers in the house! The ultrasonic technology means that it diffuses through millions of vibrations instead of heat. The water and plastic will never heat up, which makes me feel better about the possibility of forgetting to turn it off.
As for the oils that came in this kit, I especially love the blends! REVIVE essential oil blends are some of my favorite smells I've come across in my DIY beauty journey.
I received an extra blend in my kit that I'm not mad about at all 😉 It's called Joy and it's my personal favorite blend, which consists of bergamot, lemon, tangerine, ylang ylang, coriander, geranium, jasmine, and rose.
Whew, that was a lot! But it works. And it truly does lift mood. I love the blend Joy so much I even put it in my popular DIY sugar scrub recipe for this summer. It's a perfect mixture of citrus and calming floral scents.
All of REVIVE's blends are just as complex and lovely, which I've never come across before. It makes me want to try even more of their blends! If you're new to REVIVE, this kit is the perfect way to start.
Don't forget to use the code ESSENTIAL10 for 10% off!
What I Like About REVIVE
Now that we know about REVIVE's most popular products and they're all fantastic, let's get into some of the details about how REVIVE works and what's great about them. These are some of my favorite things:
Free shipping on any order in the United States and Canada—Yep, it's free with no minimum required! Or you can get free shipping over $75 in most international countries.
All oils are tested by a third party—Dr. Pappas, a leading chemist in the essential oil industry, tests all of REVIVE's oils to ensure the highest quality.
All oils are 100% therapeutic grade—This is a bit controversial, because therapeutic grade isn't a regulated term. In fact, the term was coined by one of the MLM companies! But all essential oils are tested for high quality use, nonetheless.
REVIVE sources their oils from plants all over the world—Instead of creating massive farms in one place, REVIVE ethically harvests all of their plants where it grows best in the world.
All essential oils are bottled in the USA—We love to support an American brand!
Every purchase has a 100% money back guarantee— That's if the bottle is unopened, or if the bottle is opened and within 100 days of purchase. Which is a long time!
You can also find REVIVE on Amazon—If you want the security and don't trust company's sites too easily, no problem! And don't worry, REVIVE has gone on the record to say that the oils are 100% real and from their supply chain.
What I Don't Like
My one qualm with REVIVE is their site can be a bit hard to navigate. Don't get me wrong, all the essentials are there, but it can be hard for a first timer to see everything they have to offer.
The main Shop tab has absolutely every product in a long list, which I feel could be organized better by desired feeling or type. For example, citrus oils would be in one section and oils for sleep could be in another.
What bugged me the most was that I couldn't easily find their "about" page or where you can see test results. While I did find the third-party test results under their blog section, I thought it odd that I couldn't find any kind of "about" page.
Everything I learned about the company came from secondary sources, which I don't always like to do for review posts. And if I (as a company) wanted to show off my third-party test results, I would give that page its own tab instead of hiding it in the blog tab.
But don't worry, because REVIVE has all the basics organized. You can shop by single oils, blends, roll-ons and more.
And the REVIVE essential oils catalog has everything you need to shop without an internet connection. You can download the PDF right on their website.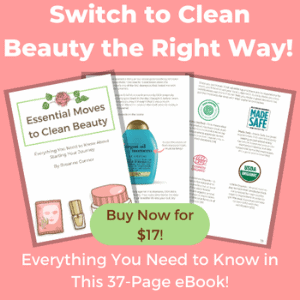 Are REVIVE Essential Oils Legit?
The simple answer is YES! They are a very legit company, and they take the quality of their essential oils very seriously. But finding that answer online was quite the journey.
When I started doing research on REVIVE and how they work, it didn't take long for me to realize that the essential oil industry is savage! More specifically, the MLM essential oil companies are the absolute worst.
I've been anti-MLM for a very long time, and the research I did on REVIVE only solidified that belief. While I didn't find anything scandalous coming from REVIVE, I found a lot of information on other companies trying to take them down.
The REVIVE Essential Oils Lawsuit and the Toxicity of the Essential Oil Industry
If you do any kind of research on REVIVE to see if they're legit, the doTERRA vs. REVIVE lawsuit will come up. It all started when doTERRA sued REVIVE on the grounds of REVIVE making claims that the quality and sourcing of their oils were the same as doTERRA's.
Here's what I think happened: MLM essential oil companies are like cults. Seriously, a little bit of research on how MLM's work and the lengths these people will go for money shows that they are extremely cult-like.
And when a cult-like MLM feels threatened by a non-MLM company's success, they try their best to snuff the competition out. That to me is what happened between doTERRA and REVIVE.
When I first read about this lawsuit, I immediately saw it as a red flag. I thought "Should I trust this company at all? Did I just screw myself over by agreeing to work with them?" But after a few solid hours of digging and some resulting brain fog, I realized that the answer goes much deeper than that.
Every MLM (and let's be real here, non-MLM) company would love to have no competition and be the number one essential oil seller. But it just doesn't work that way. Because of the extreme lengths these MLM's are willing to go, they will do anything and everything to take each other down.
In all my research, I didn't once come across shady practices or lawsuits from any non-MLM essential oil companies. Yes, REVIVE was the victim of a lawsuit, but they were not the instigator.
I did, however, come across multiple incidents of doTERRA and Young Living trying to take each other down by highlighting shady practices with no proof, or sending oils to biased third parties to have them tested for purity. That's why I refuse to give money to companies like this.
Are REVIVE Oils Synthetic Markers Real or Fake?
They are very much real! But coming to that answer was certainly a journey. When doing research on REVIVE's quality of their oils, I found some conflicting information that was clearly biased.
I found some documents in which doTERRA tested the quality of some of REVIVE's essential oils, and all of them came back as adulterated with synthetic ingredients. But I'm skeptical that these results are legit.
Before you pull the plug on REVIVE, I want you to think about some things first. REVIVE does regular third-party tests on all their oils, and even works with Dr. Pappas, a renowned pHD chemist that has been testing essential oil quality since 1996.
Dr. Pappas has previously worked with both doTERRA and Young Living as a pioneer of high-quality essential oils. It's even clearly spelled out on REVIVE's website.
In addition to this, REVIVE regularly publishes third-party test results on all of their oils. You can see the full list for yourself.
But get this: In a document by doTERRA, they claim that Dr. Pappas never worked for the company, among several other false claims.
Would you believe someone's claims if they clearly had a secret agenda? If REVIVE's oils are not pure after working with one of the best essential oil chemists, then we have a much bigger problem than whoever's essential oils are best. We're dealing with an honesty problem that runs rampant in the clean living industry.
This is why I always tell people never to ingest essential oils! Just like I say in my essential oil safety guide, I don't care if someone told you otherwise. I never ingest essential oils because (1) They are a very concentrated substance that can irritate your sensitive mucous membranes, and (2) We don't know what it does to us over time.
Do Revive Oils Come from China?
Of course not! This is another attempt at a smear campaign. I found this claim that they buy their essential oils from China on another blogger's post that was clearly biased towards an MLM company.
One of my favorite parts about REVIVE is their sourcing practices. They make sure to get their ingredients from indigenous areas using sustainable methods.
There's an entire page on their website devoted to where you can find your essential oil's country of origin. It's true that some of the oils are harvested in China but REVIVE does not buy bulk essential oils from China and try to pass them off as legit.
How Can You Tell if Essential Oils are Fake?
You have two options: You can decide who is lying and who is legit based on research and deductive reasoning, or you can do some tests yourself.
Yes, you can send in your own oils to a lab to be tested using your own money. I personally have never done it, but it's definitely a content idea I have brewing in the back of my head!
For now, I personally don't have a problem making my own deductions. Some of the biggest essential oil MLM companies have tried to take others down using shady and unethical tactics, while I have seen nothing of the sort from non-MLM companies.
I choose to believe REVIVE's claims based on their track record and lack of scandals started on their part. And I don't believe any of the MLM's claims. In fact, I've found evidence that their claims of purity are, in fact, not true. Check out this blogger's experience testing her own essential oils. It blew my mind!
Are REVIVE Essential Oils Pure? Some Final Thoughts
I hope you enjoyed this REVIVE Essential Oils review! Despite all of the drama and general toxicity of the essential oil industry, I truly think that REVIVE is a diamond in the rough. Their prices are some of the cheapest I've come across, but it's certainly not lost on quality.
I was given a starter kit and diffuser from REVIVE to try out, and I'm so glad that they decided to work with me. All of their single oils and blends smelled amazing and authentic, and they have the documentation to back that up.
While their site isn't the easiest to navigate, I love REVIVE's simple packaging and wide variety of essential oils to choose from. I'm so happy to have found a seller of rose essential oil that doesn't cost an arm and a leg!
Use the code ESSENTIAL10 for 10% off your first order with REVIVE!
Articles Related to this Revive Essential Oils Review:
The Best Essential Oil Company